Chemical Dosing System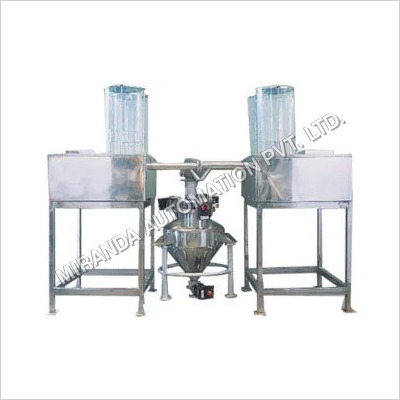 Chemical Dosing System
Price And Quantity
1

500000.00 - 1000000.00 INR
Product Specifications
Chemical Dosing System

Food and dairy industry for handling butter in an efficient manner.
Product Description
Be it the food or pharmaceutical industry, accurate weighing and dosing of minor ingredients is very important to minimize valuable product loss or wastage. However, apart from being wasteful, manual and batch by batch dosing can also be a cumbersome process. Keeping this in mind, MAPL brings forth PLC controlled stainless steel Chemical Dosing Systems that are designed to provide complete flexibility with pay back, high efficiency, and comes with the added advantage of giving consistent quality into the product. The operation is simple and begins by loading 25kg. of each chemical into the feeders, which in turn are controlled by their respective frequency drives. Each chemical is then carefully fed into the FRP Pressure Tank (Food Grade) well-mounted on the load cell one by one. Adequate water is then added to blend the chemical mixture, which is then dispensed into the cookers/ mixer with the help of air pressure or gravity. Our range of durable stainless steel Chemical Dosing Machine can be suitably used for multiple products and in different types of line system. Latest technology applied in their manufacturing also gives our Systems an excellent Dosing accuracy, i.e., +10 grams over 5kg.
Working Process: 25Kg chemical is loaded into feeders The feeder is controlled by a frequency drive The chemical is fed into the foods grade FRP pressure tank, which is mounted on load cell Adequate amount of water is added The chemicals are stirred and dispensed into the cookers or mixer using gravity or air pressure.
Dosing Accuracy: plus minus10 grams over 5kg.
Advantages: Accurate dosing thereby maintaining consistent product quality Saving in manpower and higher productivity 100% leak free Advanced electronic components Safe and easy priming.
Applications: Chemical industry Food industry Pharmaceutical industry.
Chemical Dosing Machine Working Process:
25 kilograms of chemical is laden into the feeders, which are regulated by a frequency power. The chemical is load into foods class FRP stress container, which is installed on load cell. Significant quantity of water is included. Further, chemicals are mixed and discharged into the mixers or cookers through air or gravity pressure.
Chemical Dosing System Features:
1) High precise dosing
2) Optimum product quality
3) Enhanced productivity
4) Environment friendly
Chemical Dosing System Applications:
1) Chemical industry
2) Food industry
3) Pharmaceutical industry
Specifications of Chemical Dosing System:
| | |
| --- | --- |
| Application | High Pressure |
| Weight | 100-200kg, 400-500kg, etc |
| Driven Type | Electric |
| Warranty | 1year |
| Features | Long functional life |
| Strength | Excellent Result |